WESTPHALIA FORECAST
AI-powered planning software
No more lost sales and out-of-stock or overstock situations due to imprecise forecasts! Westphalia Forecast leverages artificial intelligence to automate and optimize your forecasts.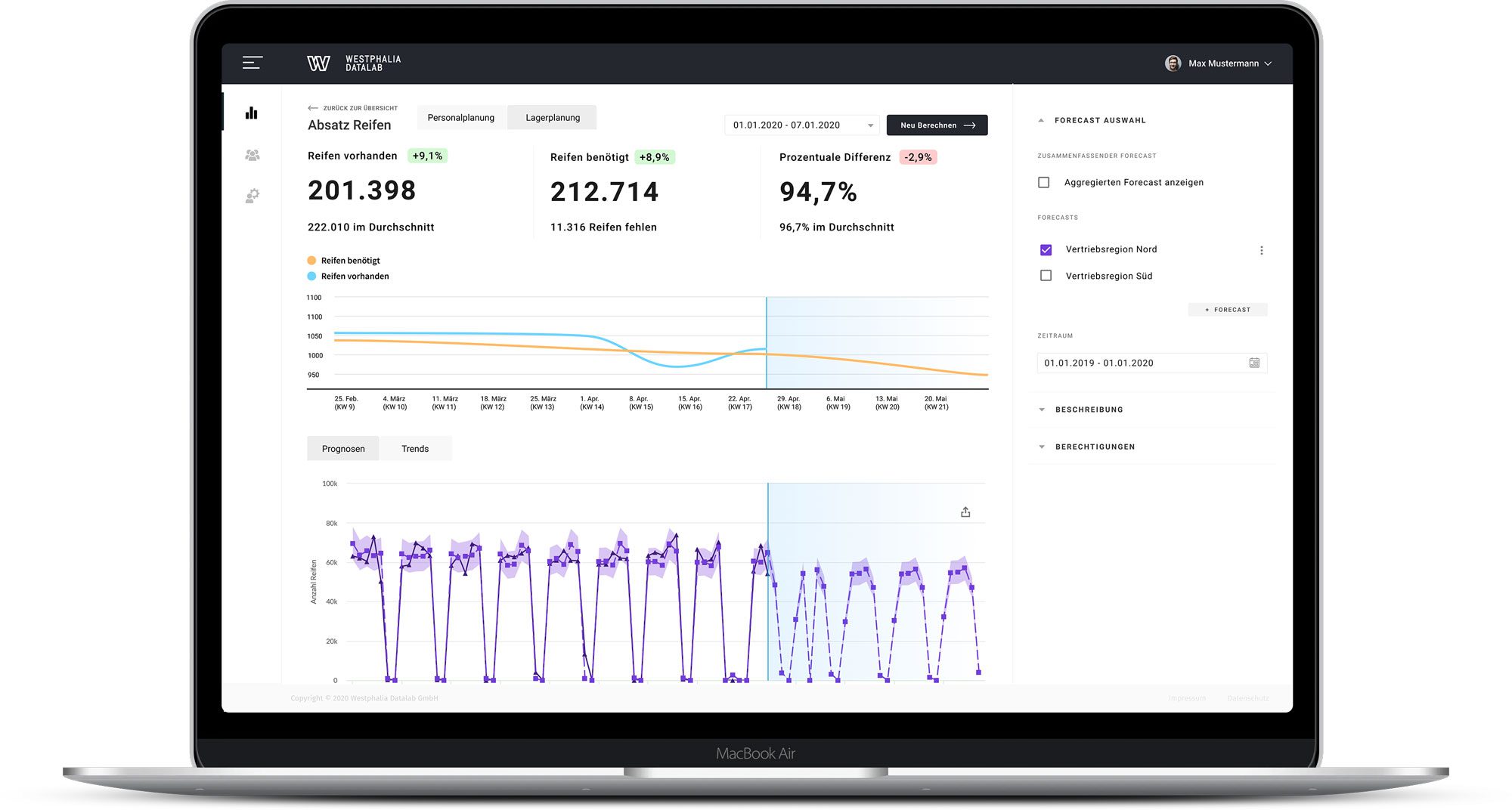 Optimize your planning processes with AI 
Turn your data into a reliable planning tool. Westphalia Forecast generates forecasts at the push of a button based on your historical company data and the inclusion of other internal and external factors. And this for every location, every sales channel, every article, every day.
WESTPHALIA FORECAST
AI-powered software for your forecasts
Minimize planning efforts
Better decision-making basis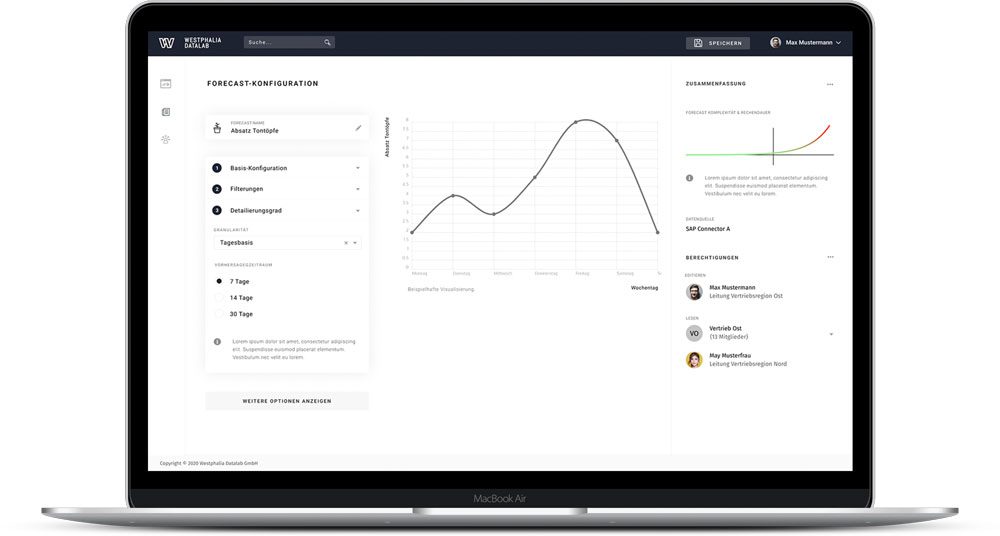 Book a demo session now
We are happy to introduce you to Westphalia Forecast in a personal session and to talk about your individual forecasting needs.
Westphalia Forecast:
Forecasts at the push of a button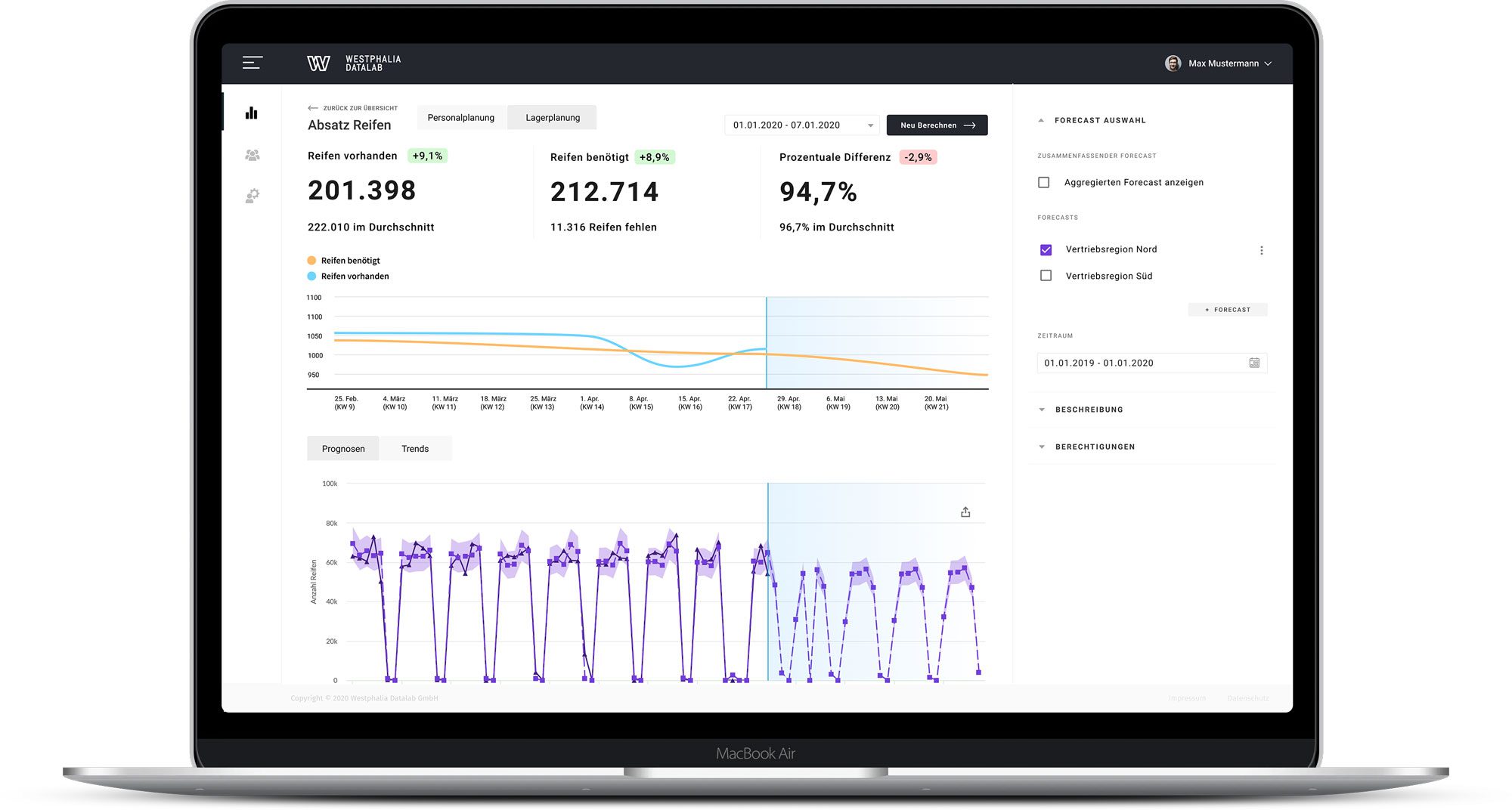 Westphalia Forecast is aimed at all those who depend on accurate forecasts in order to make decisions. Regardless of whether you are a buyer, logistics manager, production or plant manager, a store or branch manager.
Westphalia Forecast generates the best possible forecasts and as such creates a reliable basis for all planning processes along the supply chain.
CONTACT
Make an appointment now
You are interested in Westphalia Forecast? You need a reliable forecasting software for your company? You would like to talk to experts about the possibilities of AI and ML in business forecasting?
Then we are the right contact. Leave us a message, and we will get back to you within 48 hours.