Sales Suite
KI-powered Sales Assistent
Process analysis, lead research and reporting eat up time and energy. Hand over
these tedious tasks to Sales Suite and free up more time for what really counts.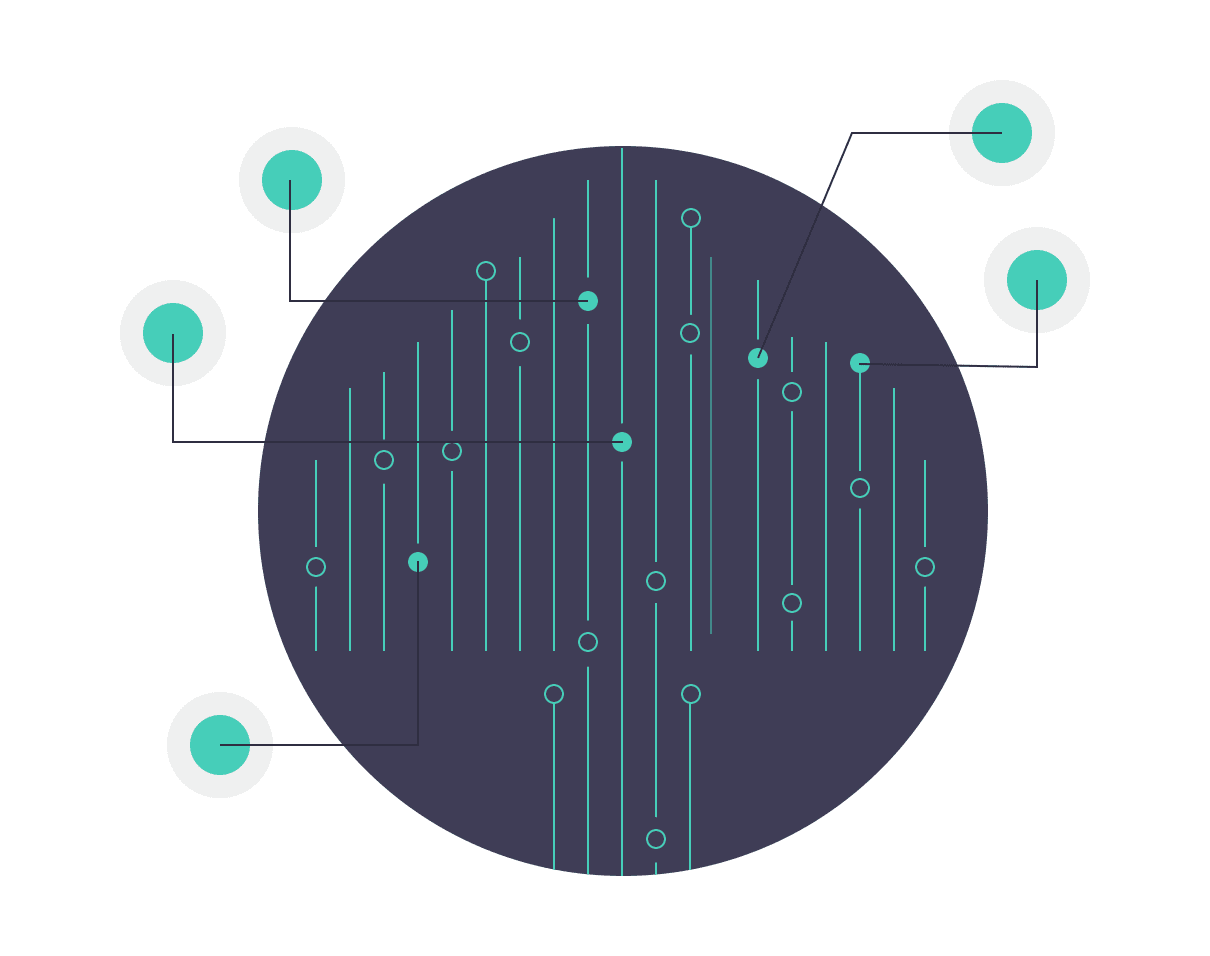 Problem
Too little time for what really matters
Sales employees use only 33% of their time for customer meetings
HubSpot Sales Survey, 2017
Solution
The 360° view for your sales team
Get a real-time overview of your current sales funnel with the Sales Suite. The AI-powered lead generation provides you with suitable leads fully automatically and the intelligent company screening provides you with the most important news about customers, leads and partners.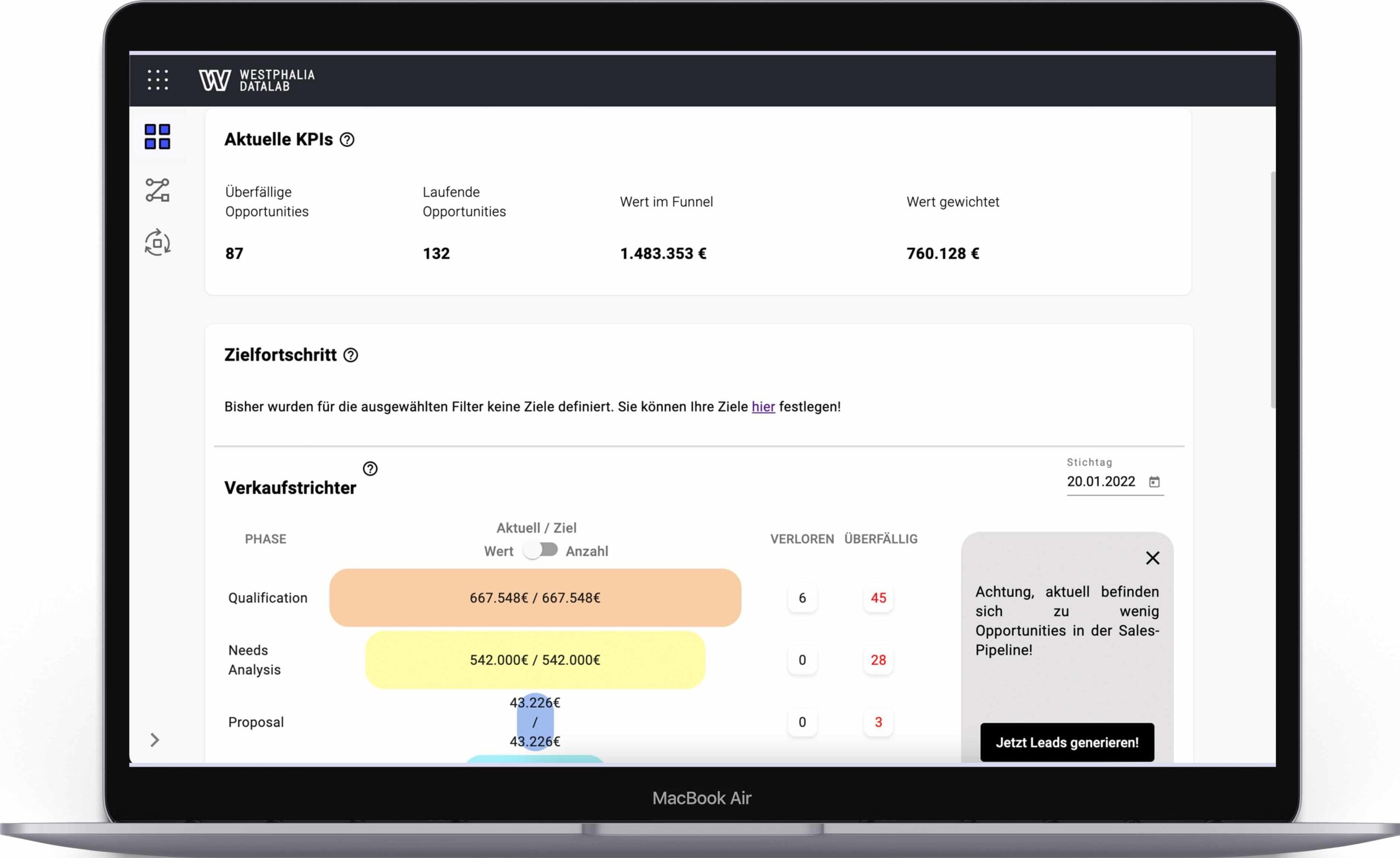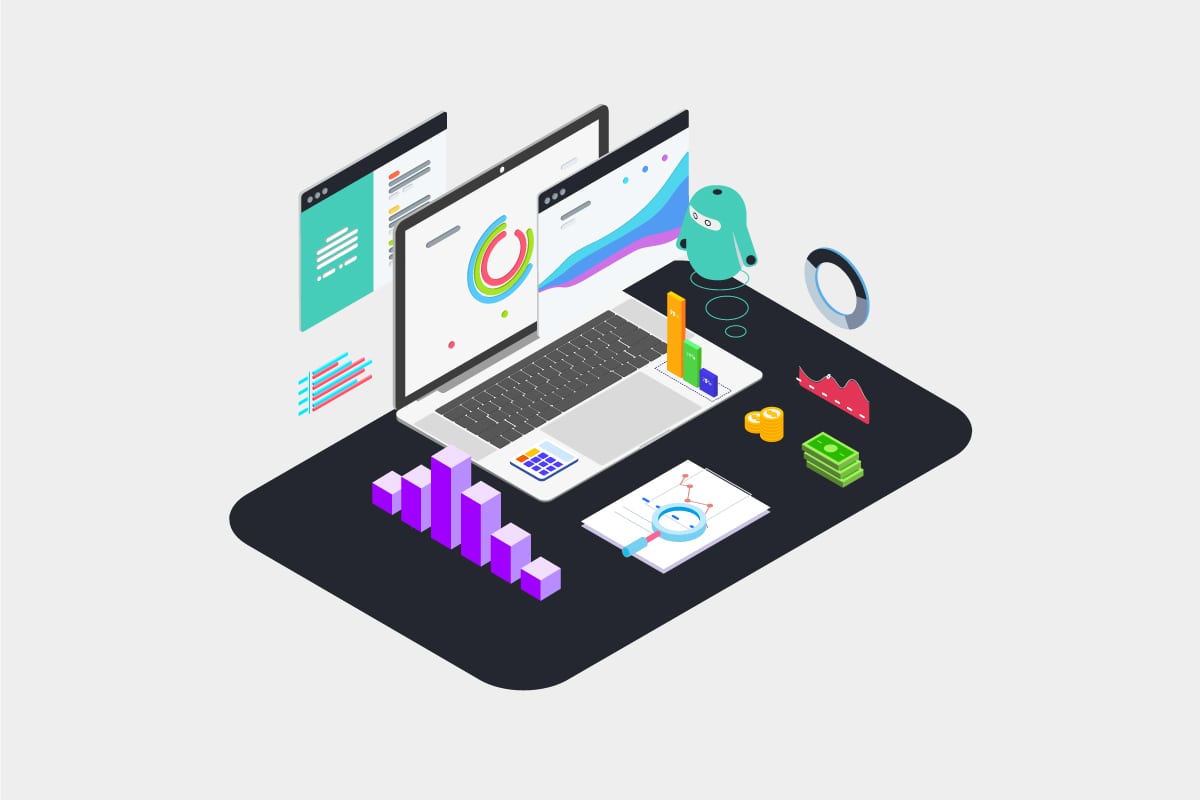 The Sales Suite provides you with answers to the following questions:
How do I improve my processes?
Am I achieving my sales targets?
How do I create more time for sales calls again?
How do I get high quality leads quickly?
Sales Suite
Your benefits at a glance
Churn Prediction
Identify dissatisfied customers early and intervene in a timely manner.
Why should you invest in AI-powered sales software?
Sales employees have less and less time for the actual sales conversation.
The sales process is becoming increasingly complex
It is becoming more and more complicated to keep track of everything.
Manual lead research costs an enormous amount of time
Still, many leads end up not being a good fit for the company.
Leads expect an increasingly personalized approach.
They lack entry points and information for the conversation.
Sales Suite
AI-powered Sales Assistent
Sales Process Mining
The problem with processes is that they are often not static, but dynamic and highly complex, involving constant change.
Therefore, many companies find it difficult to identify concrete optimization potentials, and this is also true for the sales process.
Sales Process Mining helps to visualize these process dynamics and shows whether the current sales activities are sufficient to achieve the sales targets.
Automatic lead generation
The Sales Suite automatically generates suitable leads for you. This makes eternal lead research and conversations with irrelevant leads a thing of the past.
Based on the data about your existing customers, the Sales Suite finds companies that match your existing customers and will most likely also be interested in your product. Filtering options allow you to further narrow down this selection. Once you are satisfied with your selection, Sales Suite searches public databases for the right contact.
Company Screening
The Sales Suite keeps you up to date with your existing customers or potential new customers in real time. If there is any business-relevant news, you will be informed immediately.
In this way, you can prepare a conversation starter in a matter of seconds or quickly identify the right moment for cross-selling or upselling.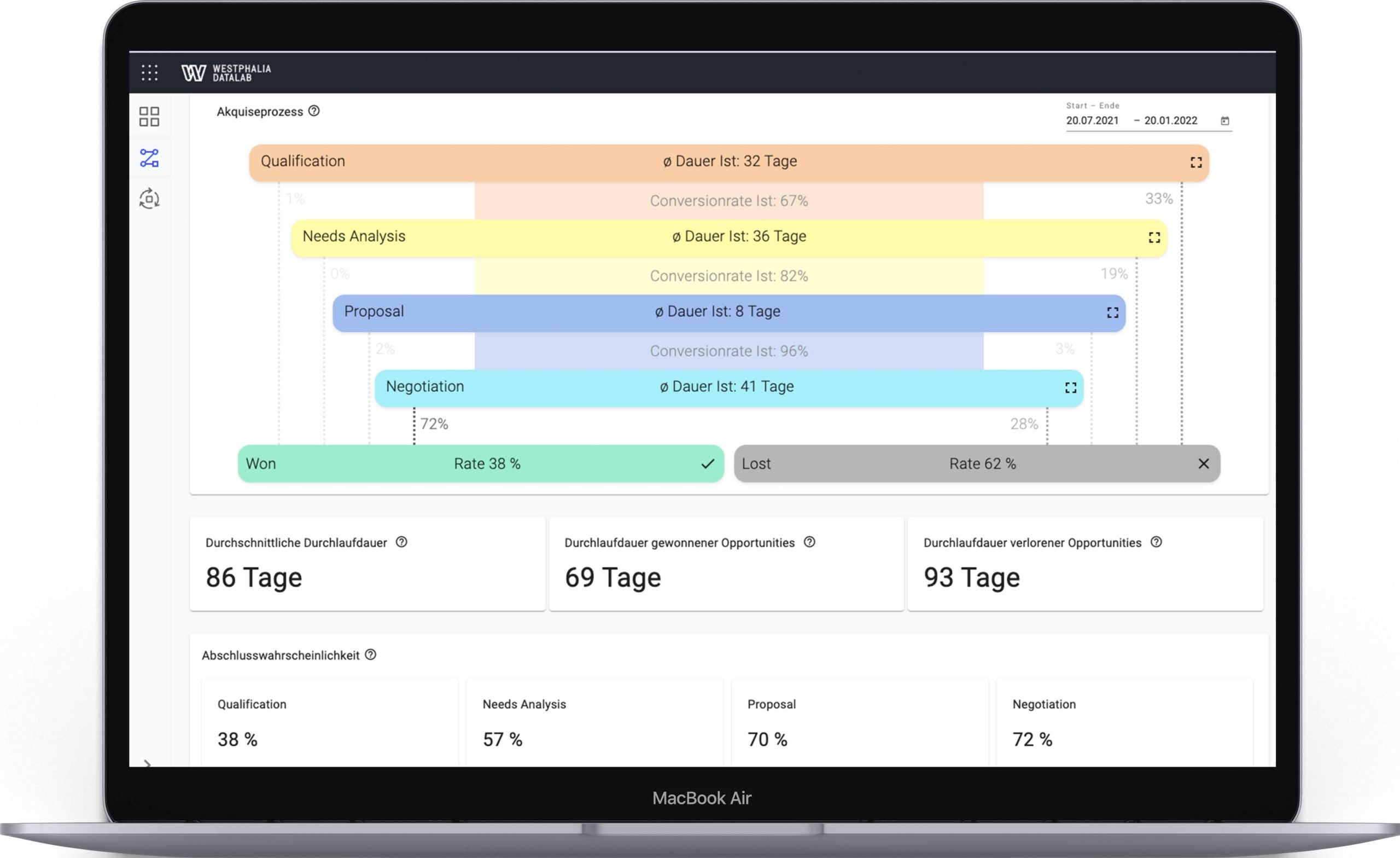 Sales Suite
The packages at a glance
Sales Process Mining
More transparency in sales
100% transparency in the sales process

Identification of weak points and performance analysis of the team

Sales forecasts for the fiscal year

Development of different scenarios to achieve your personal sales targets
Lead generation
Leads at the touch of a button
Automatic generation of new potential leads

Evaluation of leads according to their conversion rate and profitability

Qualified leads with recommended action

Determination of the best approach (e.g. telephone, e-mail or personal)
Company Screening
Always well informed
Knowledge advantage through web crawling

Always the latest information on competitors, customers & suppliers

Individual news ticker: provides employees with the information that is most relevant to them
Complete Suite
The complete suite
Sales process mining for 100% transparency in your Saels process

Automatic lead generation for qualified leads with recommended action

Company screening for the latest information.
KONTAKT
Jetzt Termin vereinbaren
Would you like to learn more about our Sales Suite? Do you have any questions or would you like to see the tool live in action? Then simply make an appointment with our experts.
Regardless of whether you are interested in our sales software or would generally like to learn more about the use of artificial intelligence in marketing & sales. We will be happy to help you.