Scalable software solutions &
Data Products as a Service
For most companies, collecting Data is standard practice today. But only a few companies know how to use the collected data effectively. Our AI solutions and products make it easy for you to use your data profitably.
Westphalia Forecast
AI powered Forecasting Software
Westphalia Forecast automates and optimizes your current business forecasts through the use of artificial intelligence.
Based on Artificial Intelligence, Westphalia Forecast uses existing company data and combines it with further internal and external data sources, to create precise forecasts at the click of a button.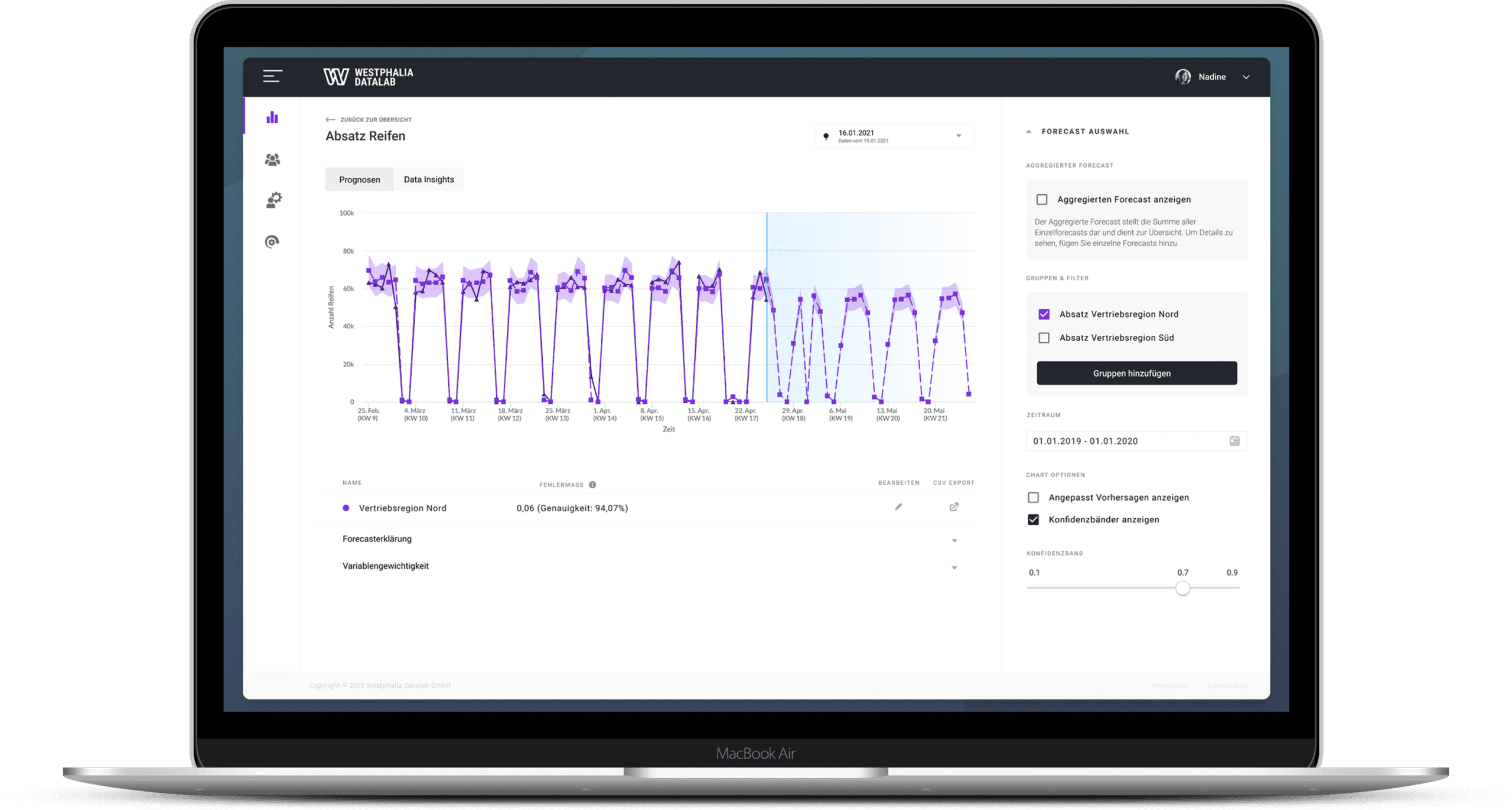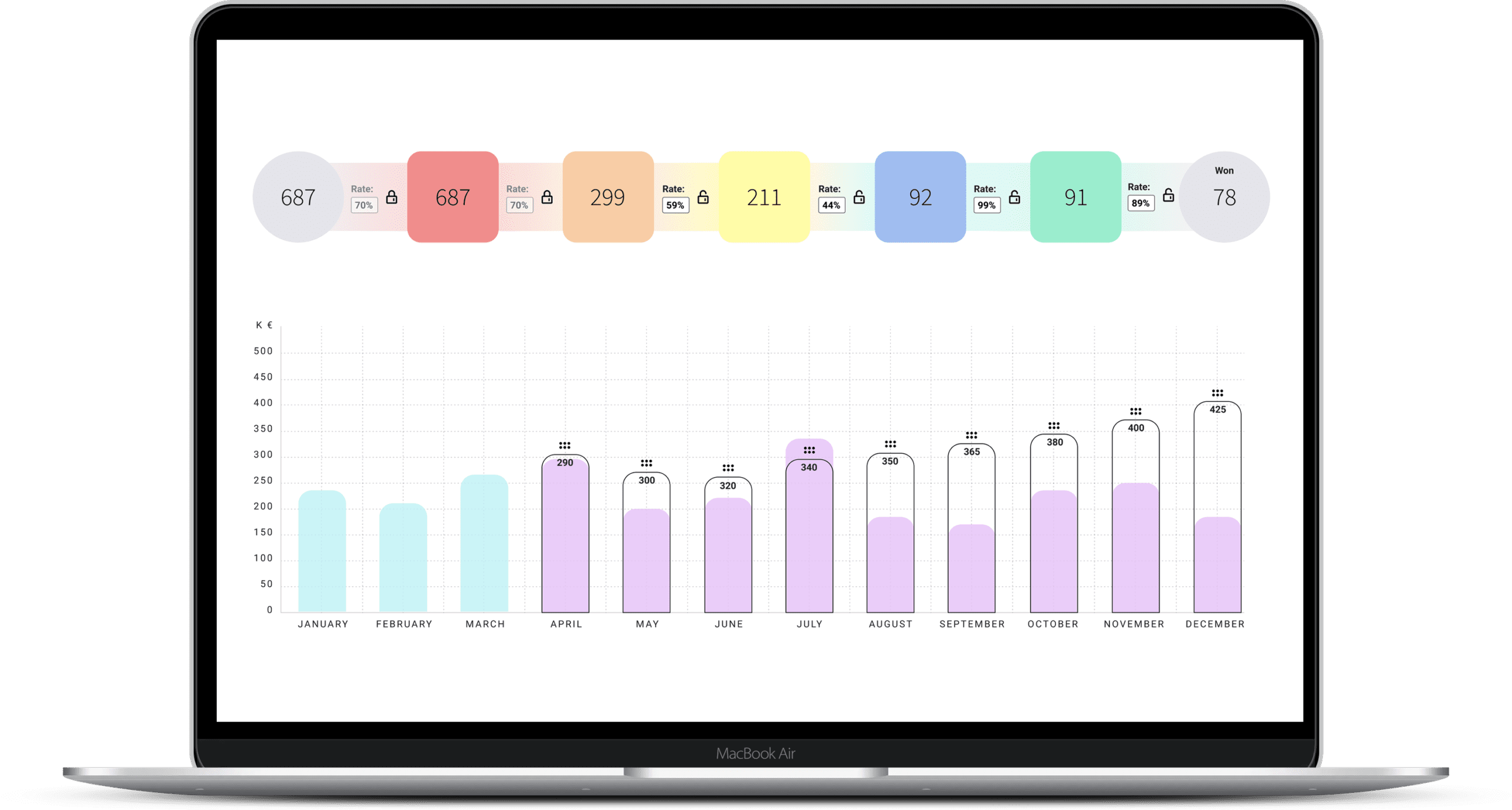 Sales Process Mining
Bring transparency into your Sales Process
Our sales process mining software translates your CRM data into individual dashboards and reports.
Use this 360-degree view to identify weak points and develop scenarios with which you can achieve your goals
Contact us
Make an appointment now
In a first meeting, we assess your project idea and evaluate how we can best support you.
You already have a specific use case in mind? You are looking for someone to exchange your ideas with? You simply want to talk to someone about data science? That is exactly what we are here for!
Book your free initial consultation here or leave us your individual enquiry.
We are committed to driving the development of Artificial Intelligence.