Data Science Consulting
and product development
We turn your data into actionable insights that will allow you to make the right decisions to reduce costs or increase revenue.
customized solutions
You've got the data, we deliver benefits
We realize your data projects and support you by conceptualizing and implementing customized solutions in the fields of data science, machine learning, and artificial intelligence – from the initial idea to the seamless integration into your IT infrastructure and operational business processes.
We analyze your data 
Get everything out of your data.
We find the right use case 
Start the right way with data science.
We develop the right software
Software your employees love.
We create added value 
Become a data-driven company.
Wondering how to get started ?
Not sure where to start or if data science and AI can add value to your business? We'll tell you.
Full-Service Data Science Partner
Your Partner on your journey
towards a data-driven company
As your full-service data science partner, we accompany you on your individual journey. From strategy and infrastructure to data quality and availability to the finished software in your target system. Together we assess your stage of the data journey and how we can best support you.
Whether you are seeking individual advice or are looking for the fastest way possible to realize your data science project. If you can answer at least one of the following questions with YES, then we are what you are looking for.
You want to know how to get everything out of your data?
You don't know where to start, what your data yields, or whether Artificial Intelligence and data science can add value to your business?
This is exactly where we can help. We show you the possibilities and what you can expect from AI and data science solutions in your company.
You need support implementing your idea?
You already know how data science can be used in your company, but need support with implementation? Your data strategy is in place, but you are struggling with operationalization? We are here to help. 
Regardless of the status of your project: We support you in finding the right use case, we advise you on all things related to data science, and we develop your individual software. All according to your needs.
You are looking for a software solution?
Our Data Activation & Innovation-Team specializes in designing and implementing customized data science solutions. Let us find out which solution best fits your needs.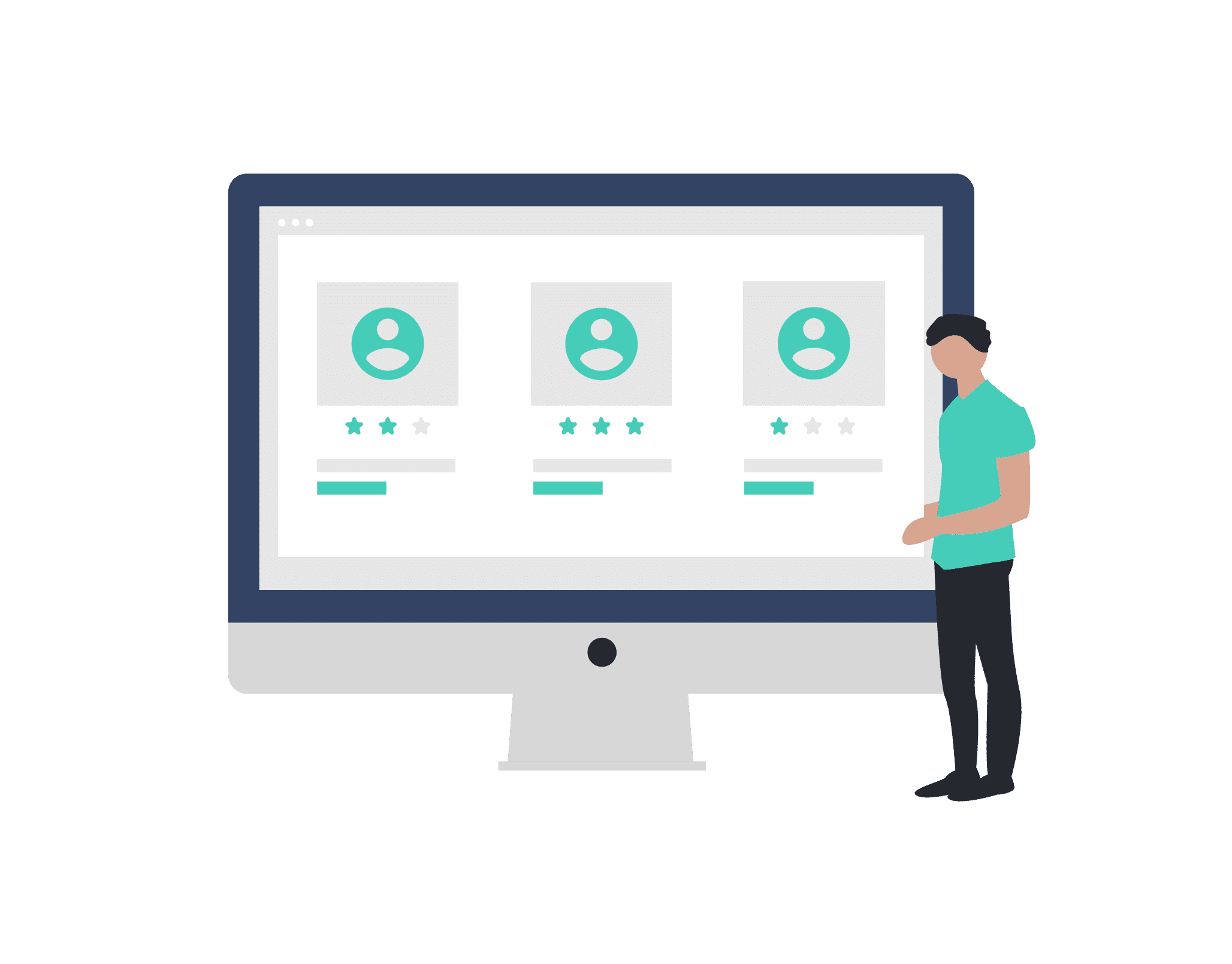 Marketing & Sales
Increasing sales wit AI sofware solutions
From automated lead generation for the sales team to extending the customer lifetime value. The use cases for AI in marketing & sales are diverse. We'll show you how to use your data profitably.
Data Science Use Cases
How your industry can make use of AI sofware
Regardless of whether it is a first thought or a finished project plan. Our team supports you in the development of your data science project and advises you comprehensively in all project phases. From idea to integration.
We are your full-service partner on the way to becoming a data-driven company.
Manufacturing, Supply
Chain & Service
How to reduce costs and automate processes by using data.

Technology &
Infrastructure
How we scale your data science use cases using a data analytics platform.

Health Care
How to use Artificial Intelligence for improved diagnoses and more efficient medical treatment.


The individual software solution developed by Westphalia DataLab enables us to save up to 26% of travel time and allows us to streamline our billing processes.
Moritz Hüwe, Division Manager
– FIEGE Logistics
Your four steps to a data-driven company
Together we define the expectations and goals for your project.
We evaluate whether the data you provided is suitable to achieve the defined requirements.
You get a first glance at the added value and receive a decision basis for possible further development.
We develop your individual solution and integrate it into your systems.
why we are the right partner
As a full-service data science partner, we combine technical expertise with in-depth industry know-how. Something that we have been officially awarded for.
FUll-SERVICE
Partner
We accompany you from idea to integration of your data science solution.
Awarded
solutions
German AI Award 2020 &
Champion for Machine Learning 2019.  
Industry & DATA SCIENCE EXPERTISE
In-depth industry know-how and the right algorithm for every challenge.
Contact
Make an appointment
In a first meeting, we assess your project idea and evaluate how we can best support you.
You already have a specific use case in mind? You are looking for someone to exchange your ideas with? You simply want to talk to someone about data science? That is exactly what we are here for!
Book your free initial consultation here or leave us your individual enquiry.